3 Best Private MBA Student Loans Today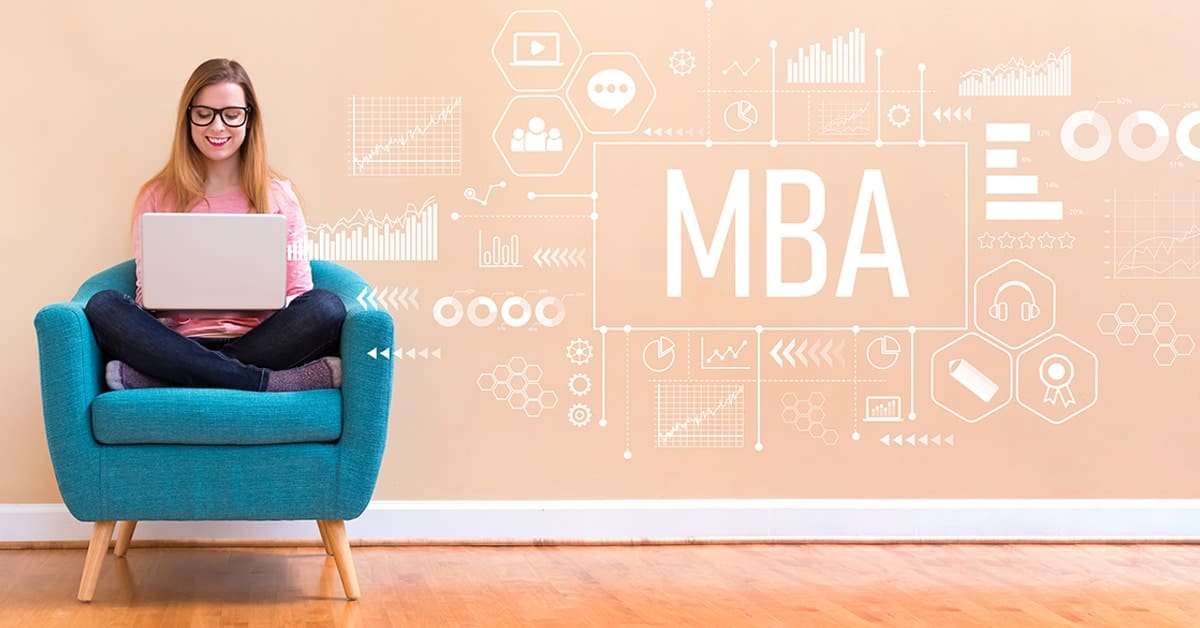 Getting an MBA will cost you a pretty penny. Master's of Business Administration degrees cost on average $70,000 or more, according to data from finance company SoFi. At some top universities, that number can easily exceed six figures.
Unless you have tons of money to spare, you'll likely need to turn to student loans to fund your MBA. Read on to learn more about funding your MBA and the best MBA student loans.
Funding your MBA
Taking out loans for school isn't ideal, but it's obviously a resource that can help pay your way toward an MBA. Before applying for student loans, exhaust any extra money you have, including grants and scholarships. Don't touch your retirement or stop eating or something crazy like that. But if you have access to additional funds in these ways, utilize those first.
After using those resources, you'll likely need additional funding in the form of student loans. That's where federal and private student loans come in.
Federal student loans
The Department of Education offers federal student loans that come with great benefits like income-driven repayment, deferment, forbearance and student loan forgiveness. Also, these loans have fixed interest rates. That can be a blessing or a curse. It can be good to lock in a rate, but if the rate isn't great, you may feel stuck (that's where student loan refinancing can be helpful).
Federal loans help protect you as a borrower, which is why you should opt for federal student loans first. Since an MBA is a graduate program, your loan options may be limited. One option is Direct Grad PLUS Loans.
Grad PLUS Loans, however, require a credit check and have the highest interest rates among other federal student loan types.
Private student loans
Private loans are offered through different financial institutions. If you've exhausted your federal loan options, private loans can be a great way to cover that gap.
Depending on your credit, private lenders may even offer better interest rates. Compare your prospective interest rate with the Grad PLUS Loan rate and decide if you want to use a hybrid approach or to go with just private student loans.
Just be aware of the pros and cons. For example, you might save money on private student loans with a lower interest rate, but you would have fewer protections.
Private lenders offer MBA student loans specifically for borrowers getting their MBA. Lenders that offer private MBA loans each have their own unique offerings and benefits. We've done some research and checked out the top three best private MBA loans.
The 3 best private MBA loans
If you still don't have enough funding and you're freaking out, wondering how to pay for an MBA, private student loans can be your friends. Here are the top lenders for the best MBA loans.
1. CommonBond MBA loan
If you're in search of the best MBA loans, applying for a CommonBond MBA loan is your best bet. CommonBond's MBA student loans offer low rates for their borrowers, starting at 5.73%.
You can choose from fixed APRs from 5.8% to 7.2% and variable APRs from 5.73% to 7.13%, as of May 2019. A 2% origination fee is included as part of your APR. The MBA loan can have a repayment term of 10 or 15 years.
Your repayment term affects your monthly payments, so consider how your choice will impact your payments.
You could be eligible for a 0.25% interest rate reduction if you sign up for autopay. Borrowers have the option for three payment plans:
Full Deferment

Repayment Plan option:

 Under this plan, interest and principal are deferred while in school. It also offers a six-month grace period.

Interest-Only Repayment plan:

Under this plan, you can defer the principal balance and pay only interest while in school.

Full Principal and Inte

rest Repayment plan:

 Under this plan, you start repaying immediately, after your loans are disbursed.
The Commonbond MBA loan is a good option as there is no cosigner requirement for candidates in eligible programs. That means no one else will need to be on the hook for your loans. The loan also offers no prepayment penalties, so you can start slaying your debt sooner rather than later.
Also, while private loans have fewer protections in general, the Commonbond MBA loan has a forbearance option, which includes up to 12 months of putting your payments on hold.
2. Citizens One MBA loan
Another option to consider is the Citizens One MBA loan. This option has no application fees, origination fees or disbursement fees.
You can choose from variable or fixed APR options. As of May 2019, the fixed APR ranges from 5.30% to 10.95%, depending on your repayment term and plan.
The variable APR ranges from 4.45% to 10.95%, depending on your repayment term and plan.
Additionally, you could score up to 0.50% interest rate reduction. Signing up for autopay will get you a 0.25% discount, and if you already have an account with them, you can get another 0.25% discount.
There are flexible repayment options to choose from as well. You can make immediate payments, interest-only payments, or choose to defer your payments. One of the unique things about Citizens One MBA student loans are that they offer multi-year approval, in case you need funding for additional years while in school. You apply once, and you're good to go.
As we noted above, private MBA loans are an option in lieu of Grad PLUS Loans as well, which can come with a high APR. According to Citizens One, borrowers can save an average of $1,003 compared to a PLUS Loan.
3. Discover MBA loans
You can also check out Discover MBA loans for your funding needs. Discover can cover 100% of your costs, and their loans have no fees.
You can score a variable rate APR between 4.24% to 13.24% or a fixed rate APR between 5.99% to 13.99%, as of May 2019. You can get a 0.25% interest rate reduction if you sign up for autopay. There's a repayment period of 20 years on Discover MBA student loans.
You can choose from various repayment options, including:
In-School Interest-Only:

 Under this plan, make interest-only payments while in school and during your grace period, then score a discount of 0.35% on your interest rate.

In-School Fixed:

Under this plan, make payments of $25 per month while in school and during your grace period to start.

Deferred:

Under this plan, all of your payments are deferred until nine months after graduation. This is one of the more generous grace periods available.
The interesting thing about Discover is that it offers a benefit to borrowers with good grades. If you get good grades, you can get a one-time cash reward for each student loan if you get a 3.0 GPA or above.
If you have less than great credit, you may need a cosigner to be approved for a Discover MBA loan.
For borrowers facing financial difficulty, you can call Discover and its Repayment Assistance team at 1-800-STUDENT to see which repayment options you may qualify for.
Get started with an MBA loan
Trying to figure out how to pay for school can be stressful, but you have options. Consider your federal student loan options first and, if necessary, look at the best MBA loans to help cover the gap.
If offered a significantly lower rate with private MBA loans, you might want to go that route, but be aware of the federal protections you're giving up. Do your research, look at the fine print and weigh the pros and cons to choose what's right for you.
Need some assistance? We can help. Book a consult today.