Commonbond Dental Loan Review: Competitor to Grad PLUS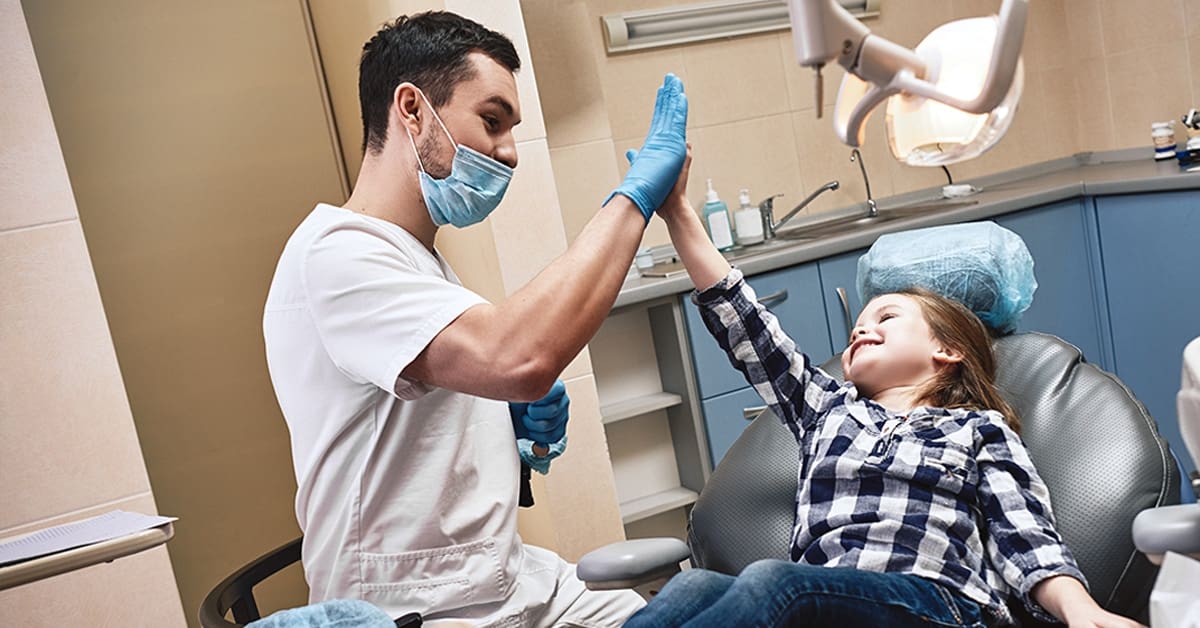 Commonbond launched a type of loan in April 2019 that we've never seen before for dental students. It offers some borrowers significant interest savings by giving you better terms than a Grad PLUS loan. However, it would be a huge financial mistake for others who would be better off using dental student loan forgiveness strategies.
For the first time I'm aware of, you could use the Commonbond dental loan to fund your school expenses — up to $500,000 total over four years. At the time of writing this, Commonbond's fixed APR ranged from 5.56% to 6.98%, with terms of 10, 15 and 20 years.
If you're in dental school currently and expect to leave with less than $300,000 in debt, this product could be of great interest. If you'll owe more than that, I'd advise extreme caution.
You should know Student Loan Planner was involved in the creation of this loan product. If you apply through our referral link on this page and take out a loan from Commonbond, we'll be compensated. Doing the right thing for you is always my number one priority. I expect this loan is appropriate for fewer than 10% of dental students. You need to fully read this article before applying.
How the Commonbond dental loan works
Here are the most relevant facts:
Borrow up to $500,000 (don't borrow anything even close to that, please)
2% origination fee (larger than Stafford fee of 1%, smaller than Grad PLUS origination fee of 4.248%)
APR in the mid-5s to high-6s
Can use it for any year of dental school
6-month grace period after graduation
Deferral during dental residency
3 months of forbearance at a time (up to 12 months over life of loan)
No prepayment penalties
You can apply and use this loan if you're enrolled at any of the 66 dental schools in the U.S.
The underwriters will look predominantly at your FICO score. If you have late credit card payments or other negative events on your credit, don't expect a good rate. If your record is solid, you might qualify for something in the lower end of the interest rate range.
How this private loan for dental school compares to Grad PLUS
Commonbond designed this product because many stakeholders in the dental world (including me) expressed concern that some students get forced into expensive Grad PLUS loans. If you need more than $40,500 of student loans (the limit for Stafford Unsubsidized), you generally have to take out Grad PLUS.
Grad PLUS carries an upfront origination fee of almost 4.25%. The interest rate for 2018-19 is 7.6%. This expensive debt in no way represents the true credit risk of a future dentist. If I was planning on making over $200,000 a few years out of school and was going to owe less than $300,000, it might be nice to use something cheaper than a Grad PLUS loan.
In the past, that meant adding a parent as a cosigner. You probably don't want to ask someone else to risk their finances for your education. With the terms of this private loan, you don't need to ask someone to be responsible for your educational cost because no cosigner is needed.
Uses of a private loan for dental school
The best use for this Commonbond dental loan is to avoid $25,000 to $100,000 of Grad PLUS debt that you might otherwise borrow.
If you're using this private dental loan for more than that, then you'd likely be better off on a forgiveness strategy. Taking out private loans when you should be going for forgiveness is one of the worst financial decisions you can make. (That's why I wanted to be careful writing this article.)
For example, say you have $350,000 of debt and can add $50,000 as a Grad PLUS or private loan. Since you'll probably choose forgiveness with that debt amount, the Grad PLUS loan would be added to your forgiven balance and taxed at 40% or so in 20 to 25 years. Paying taxes on an amount decades from now is much cheaper than paying the full amount back.
However, if you owe $150,000 because you cash flowed the first couple years of school and you need about $20,000 of Grad PLUS, a private loan might make sense. Assume you got a 6% offer on the private loan with the 2% origination fee.
Your savings in the first year would be $20,000 *(0.076-0.06) + $20,000 * (0.04248-0.02) = $769.60.
Pros and cons of a private loan for dental school
On the positive side, this private loan has:
No cosigner required
Lower interest rates than Grad PLUS
Lower origination fee than Grad PLUS
Some borrower protections
Here are some of the cons:
Borrower protections (like income-driven repayment and forgiveness) are lacking
Not a good product for students who will owe more than two times their income
High limit for borrowing is dangerous because students might overborrow
One point to make is that most of you will refinance this loan to a lower rate when you graduate dental school or residency. That's because the best refinancing deals offered to dentists are about 1% lower than the rate given to a dental student still in school.
Of course, this makes the impact of the origination fee larger since you'd refinance after a shorter period of time than the modeled 10 years. That's one of the main reasons I don't think this loan should be used to replace Stafford loans but could replace Grad PLUS.
How private loans for dental school could change in the future
Here are some improvement areas I expect we'll see in the future:
Borrowing allowed for residency.

 Right now, dental residents can't explicitly borrow using this program. However, I'd recommend applying if you think it could be useful and seeing what they say.

Completely eliminate the origination fee.

 At some point I think this could happen — and I hope it does.
If you're a resident in need of refinancing, Laurel Road already will help cut your rate with a very modest monthly payment. However, you can't use them for borrowing needs in residency.
Imagine an endodontics resident with $230,000 of debt who needs another $50k during residency. She knows she'll practice in rural Texas or Oklahoma where salaries are easily above $250,000 for endodontists. This private loan would likely be an excellent choice.
Hopefully this product expands to fill that need.
Commonbond dental loan review takeaway
I like that Commonbond came up with a new category in the dental student loan space because it gives students more options.
While I don't like the origination fee, I like that students can get a better deal than Grad PLUS, which charges even more.
Of course, the lower interest rate on a private loan is irrelevant if you'll owe more than twice your income out of dental school. That's because forgiveness is likely going to be the better option.
So, consider applying for this loan if you:
Are absolutely certain you'll be paying your loan balance down to $0 within 10 years of graduating
Will owe less than two times your income within a year of graduation from dental school or residency
Plan to use the loan for less than $30,000 per year
Understand the reward (lower interest costs) versus the risk (loss of borrower protections and forgiveness, which may or may not be relevant to you)
Cannot get special 5% Health Professions Student Loans through your financial aid office
If you take this loan amount, you should know you're committing yourself to a complete paydown approach.
Want to see what rate you could qualify for? Apply with Commonbond and see what kind of deal you could get.
What do you think of this new private loan for dental school? Comment below.