VIP Spotlight: Marianas Trench & EWXJF, Winner Jessica Sahadeo
We sat down with recent SLN Access winner, Jessica Sahadeo. She won a VIP Meet & Greet Experience to Marianas Trench and Elijah Woods x Jamie Fine in Toronto, Ontario. Read what she had to say.
What school do you attend?
I currently attend Louise Arbour Secondary School
What year are you in?
I'm in grade 12 going into university in September.
What post-secondary program are you interested in pursuing?
I'm planning on pursuing a Bachelor of Arts for education as I aspire to become a primary school teacher.
How did you learn about Student Life Network?
I am enrolled in the high skills specialist major program at Louise Arbour Secondary School. Through this program we went on a trip to the Living Arts Center in which one of the instructors had mentioned Student Life Network. I looked it up and instantly became a member once I saw they provided students with life-changing opportunities from scholarships, to everyday advice about getting through school, and let's not forget the amazing perks.
How did you react when you won tickets to the Marianas Trench concert?
As soon as I learned I had won the tickets I began to squeal. I contacted some of my friends and family who are huge fans of Marianas Trench. Honestly this sounds horrible, but I was mostly excited about Elijah Woods and Jamie Fine performing. Since last year, I've been the biggest fan of Elijah Woods.
Who did you bring along as your plus one?
I brought my co-worker Donita as my plus one to the show with me because she is so friendly and I knew she liked Marianas Trench.
How was the concert?
The concert was the best experience of my life, and I'm not exaggerating! It was my first concert and thanks to Amanda from Student Life Network every detail of the concert was perfect. Not only did we have amazing seats for the show, we got to do a Q & A with Marianas Trench and a meet and greet.
What was the highlight of the concert?
The highlight of the concert for has to be meeting Elijah Woods and Jamie Fine. Plus, I had no idea I was going to meet them till Amanda gave me the contact information to call to meet them. They are the nicest human beings I have ever met.  Not to mention I got to go through backstage to get to the meet and greet with them which was in their dressing room! They were extremely genuine and signed everything from the tickets for the show, to my phone case. Also, Elijah gave us copies of their CD 8:47 and that was the moment I wasn't sure if I was dreaming or not.
What's an artist we should do a giveaway for next?
You guys should do a giveaway for Juice Wrld, he is a well-known artist for students especially.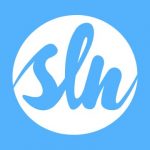 Student Life Network
Student Life Network is your resource hub for all things school. We help you improve your grades, find the right school, reduce your debt, and line up your dream job.