1 in 12 Californians Considered Suicide Because of Student Loan Debt
Editor's Note: If you're feeling suicidal, call the Suicide Prevention Lifeline at 1-800-273-8255 or text HOME to 741741 to reach the Crisis Text Line.
Our mental health survey found that one in 12 student loan borrowers in California have considered suicide because of their debt. On top of that, California-based respondents noted higher instances of depression as well.
More than half of survey respondents said they've experienced depression because of their student loans, but that number increased to 60% for borrowers in California. Student loan borrowers in California are facing higher rates of mental health issues, relative to others in the U.S. But why?
Background on California
At first glance, it makes sense that California has higher instances of depression and suicide. California is the most populous state in the U.S. with nearly 40 million residents. Given those numbers, naturally, the data would skew higher.
But on the other hand, California is one of the most prosperous states as well, with a strong economy. According to WorldAtlas, if California was a country, it would be the sixth-largest economy in the world.
3 challenges California student loan borrowers face
California student loan borrowers deal with some unique challenges that affect their overall well-being. These issues can have a direct impact on their financial health as well as mental health. Here are three factors that affect California student loan borrowers.
1. High costs
California is often seen as a land of opportunity. It's a place with temperate weather and novel-inspiring geography. In Hollywood, you'll find actors and artists pursuing on-screen dreams. San Francisco is a tech who's who. Up and down the state, you can also encounter many agricultural workers, providing the most output in the industry.
Though California is a land of dreamers and doers, it also comes at a high cost. In fact, California has five cities listed in the top 20 most-expensive cities in the U.S, according to finance publication Kiplinger.
San Diego
Los Angeles
Orange County
Oakland
San Francisco
San Francisco is listed at No. 2, right behind Manhattan. Based on the ranking, 25% of the top most-expensive cities are in California.
For many people, rent, food and transportation are the largest parts of their budget. It's recommended that your rent or mortgage payment not exceed 30% of your monthly gross income. Unfortunately, in California, that could be tough to do, and many people often are spending 50% or more of their income to pay for housing.
As an example, a median one-bedroom apartment in San Francisco is $3,700. Los Angeles looks more affordable, with average one-bedrooms costing around $1,700. Having so much income go to housing can lead to stress and anxiety.
If you think of Maslow's hierarchy of needs, this makes sense. The famous psychologist developed a system of motivation (see below) where certain needs must be met first in order to achieve the highest sense of self. Paying so much toward rent can limit what you achieve and may keep you stuck. And many Californians are spending more than the recommended budget.
According to the California Budget & Policy Center, "Across California, more than 4 in 10 households had unaffordable housing costs, exceeding 30 percent of household income, in 2015. More than 1 in 5 households statewide faced severe housing cost burdens, spending more than half of their income toward housing expenses."
If you look at the image below, you see how important shelter is for our well-being.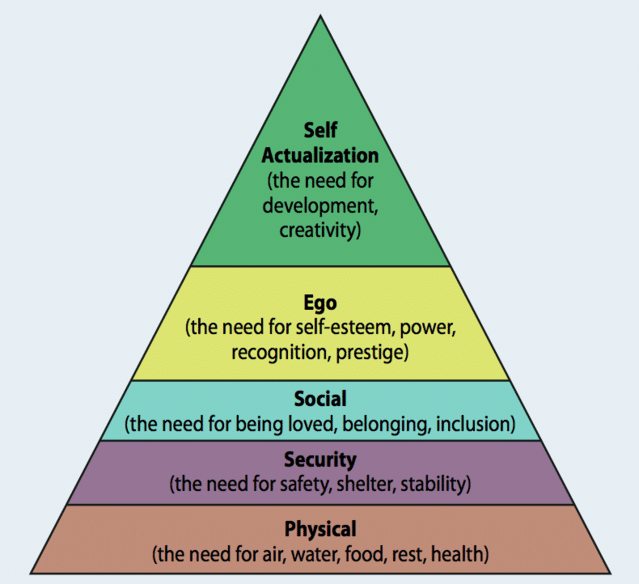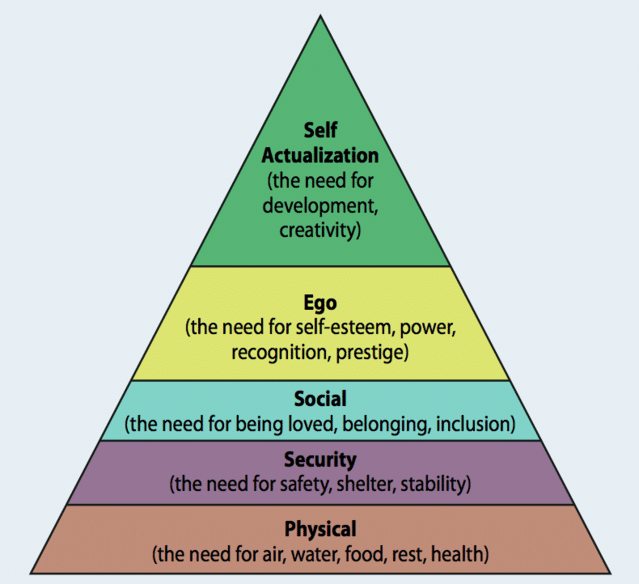 Source: Neel Burton and Psychology Today
Shelter is the second rung from the bottom. According to Psychology Today, "Maslow called the bottom four levels of the pyramid 'deficiency needs' because a person does not feel anything if they are met, but becomes anxious if they are not."
If Californians are worried about paying rent and their shelter, it makes sense that it could cause anxiety and mental health issues. Couple this with trying to make large student loan payments as well, and it's a recipe for stress.
2. More student loan debt
Given California's population and workforce, it's no surprise that residents of California also have a lot of student loan debt. According to data from credit bureau Experian, California topped the list of states with the most student loan debt at $132 billion in student loan debt.
Los Angeles was ranked second in regard to cities with the most student debt with $51 billion in student loan debt.
The average student loan debt of California graduates as of 2017 is $22,785. While that number has ranked lower than other states, it's in part due to more generous financial aid packages at the University of California and California State University schools.
However, a recent report from The Institute for College Access & Success paints a different picture with more inequity.
According to the report:
50% of UC graduates borrowed for their education
65% of families earning $29,000 or less borrowed for their education
22% of families earning more than $173,000 borrowed for their education
In other words, those from lower-income families are more likely to borrow. Looking at debt relative to income, this could have a greater impact on affordability. Not being able to afford loans could be another cause of depression and feeling like there's no way out.
3. High taxes
On top of high housing costs and large student loan debt, California also boasts having the highest income tax.
The income tax in California is a whopping 13.3%, meaning workers take home even less of their paycheck than borrowers in other states. According to the National Federation of Independent Business, California also has the highest statewide sales tax: 7.25%.
High taxes take a bite out of paychecks, making affordability and livability that much tougher. Borrowers dealing with student loan debt can feel the pinch, getting hit with costs on all sides.
Californians can get help
Given these issues, it's clear why Californians may be suffering under their student loans at a higher rate. Californians who want to make payments more affordable can consider going on an income-driven repayment plan.
There's also the option to refinance to cut down the interest rate. In regard to mental health, Los Angeles is leading the conversation with Why We Rise, which offers resources where you can chat with a crisis counselor or search for services. The key is to get help and try to make payments as manageable as possible.
If you're feeling suicidal, call the Suicide Prevention Lifeline at 1-800-273-8255 or text HOME to 741741 to reach the Crisis Text Line.
Need help with your student loans? Get in touch.